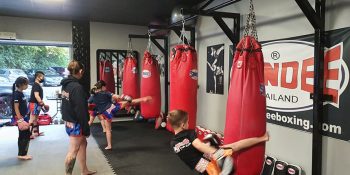 SAIS STUDIO 2000 is the only full time training facility in Derby that offers authentic Muay Thai by a real Thailand trained Champion.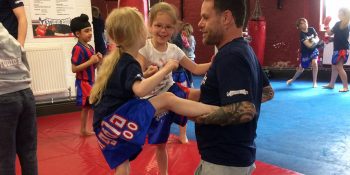 Our timetable offers a combination of daytime and late classes to accommodate students' work and shift patterns.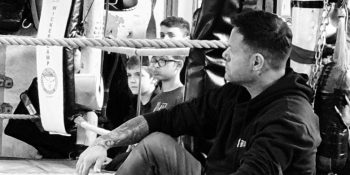 SAI'S STUDIO 2000 - Is the only full time Muay Thai training facility in Derby that offers authentic Muay Thai by a former Thailand trained Champion. …
FREE
- First lesson!
First Lesson FREE - Sign up... and First Month FREE too!!
"Great quality gym, the atmosphere and people make it. Good coaches who know how to have a laugh, also got a top head instructor who really knows his stuff and is very friendly. It won't take you long to love Muay Thai coming here."
Tiffany Parker
"By far the best thai boxing gym around. Full of coaches with tons of experience and amazing knowledge. Would highly recommend."
Ben O'Rafferty
"In Studio 2000, Sai has created the perfect environment for both children and adults to gain new skills and confidence. There is always a variety of varied classes that cater for all ages, skills and fitness levels. Sais passion, tuition and care of his students is fantastic to see too."
Michael Selby
"Sai is an excellent teacher, he has taught both of my boys one still attends. He is very knowledgable and very good with the young ones. The whole teaching team are great and the gym has a very friendly atmosphere."
Lisa Stanley
"Couldn't recommend this gym enough never did anything like this before so glad I started Sai and the team are very welcoming and friendly. Looking for something different then this is it."
Michael Hancock
"On behalf of me and scott, Studio 2000 is hands down, THE BEST GYM EVER! Amazing people, fantastic coach who really knows his stuff. Sai Varley. You will never feel like a "newbie" when you go for the first time, you will straight away feel like you have been in the family for years. Sai is a top coach and the best I have ever come across. Absolutely loving life here at Studio 2000, never going to leave now. If your wanting to get into thai boxing, this is the place to be!"
Megan Pridden
"Such a friendly gym! The perfect place for a great workout and a laugh."
Sophie Chudley